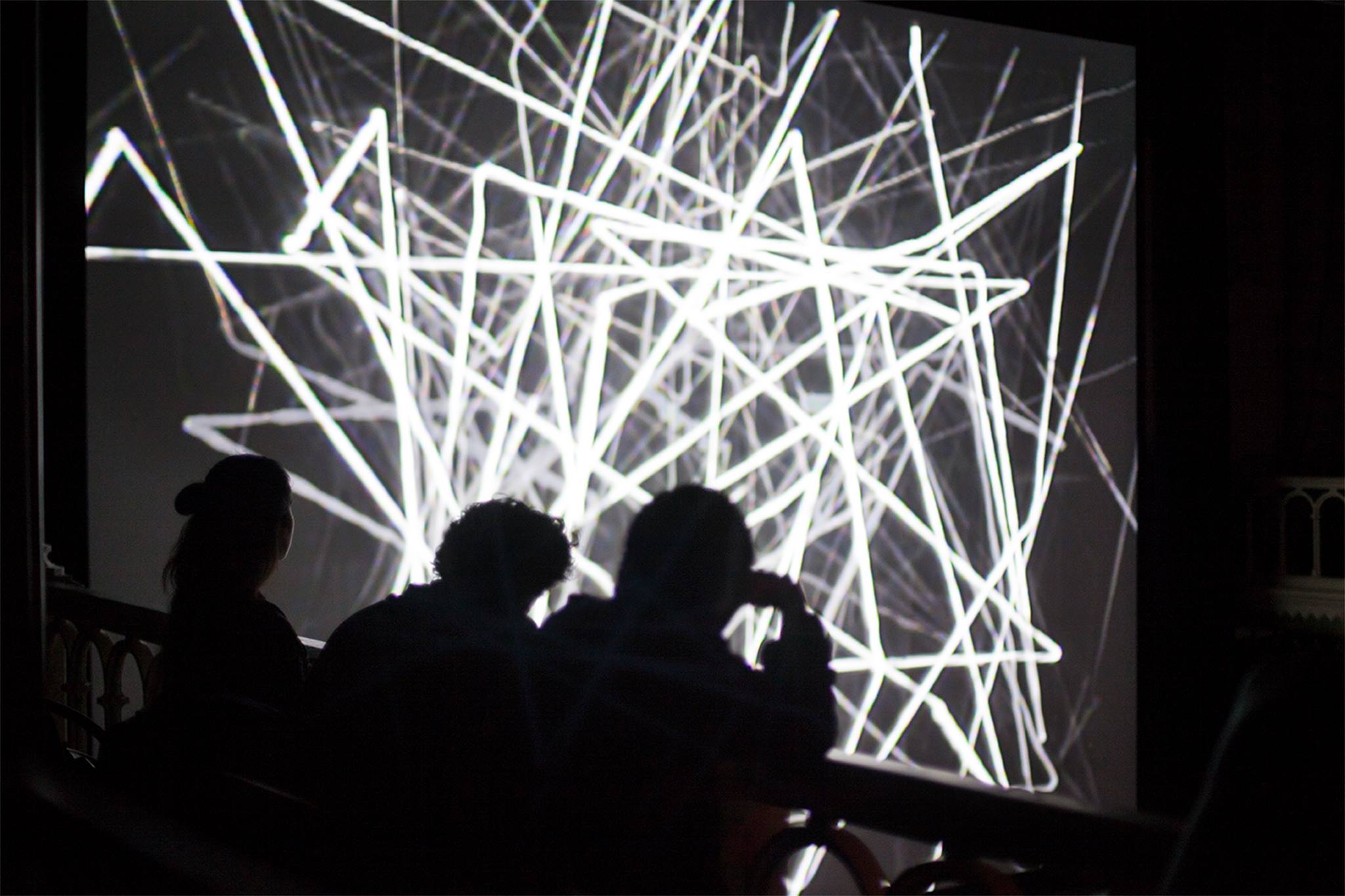 Today we announce the first wave of artists, thinkers and commissioned works for Sonic Acts Academy 2020. Taking place in Amsterdam from 21 to 23 February 2020, the 20th edition of Sonic Acts – and the third iteration of its Academy setup – takes its cue from inspiring artistic research with a special emphasis on experimentation and innovation. Three evenings offer a rich programme of live cinema, progressive club nights and experimental concerts, including a number of world premieres, while the conference features cutting-edge emerging and well-known artistic voices.
It will include several Re-Imagine Europe related works to be soon announced!
Informed by the urgency of the climate crisis and approaches to new futures, the Academy is an open invitation to listen, talk and learn with one another. Fuelled by over 50 of the most exciting contemporary artists and thinkers from around the globe.
Early Bird festival passes are now available for €60 (regular festival pass €70) via the Tickets page.
The first artists and thinkers to be announced for Sonic Acts Academy 2020 are:
Nabil Ahmed
Marja Ahti
Elvin Brandhi
Anthea Caddy
T. J. Demos
Hugo Esquinca + Yuk Hui
Maika Garnica
Jonáš Gruska
Terike Haapoja
Daniel Mann + Eitan Efrat
MÆKUR: Anton Kats + Maia Urstad + Eva Rowson
Kali Malone
Roly Porter + MFO
Sadaf
Speaker Music (De Forrest Brown, Jr.)
Philip Vermeulen

First Sonic Acts Academy 2020 artists and thinkers: In review
During the two-day conference at De Brakke Grond, contemporary artists and thinkers, including Terike Haapoja, Daniel Mann and Eitan Efrat exchange ideas with the audience in lectures, presentations and panels, together with live performances by Hugo Esquinca in collaboration with Yuk Hui, and the sound collaboration MÆKUR with Anton Kats, Eva Rowson and Maia Urstad. At the core of the MÆKUR col­lab­o­ra­tion is an ongo­ing archive, to gath­er and empha­sise mul­ti­ple sound­ings of tech­ni­cal devel­op­ment and the dif­fer­ent com­mu­ni­ties that form around it.
Award-winning writer T. J. Demos – Professor of Visual Culture and Director of the Center for Creative Ecologies, University of California, Santa Cruz – will give a lecture related to his celebrated research on art's ability to develop innovative and experimental strategies to deal with ecology and global politics. As founder of INTER­PRT, artist, writer, researcher and musi­cian Nabil Ahmed makes a clar­i­on call for inter­na­tion­al crim­i­nal law to pro­tect against eco­log­i­cal impunity.
At Stedelijk Museum Amsterdam, the Academy presents a multitude of live sound performances and installations. Anthea Caddy and Maika Garnica are some of the first names to be announced, as well as The Hague-based artist Philip Vermeulen, whose performative ​'hyperscultpures' that use sound, light and physics transgress boundaries in seducing the viewer through play, danger and attraction. He is currently developing a new large scale installation co-commissioned by Sonic Acts and W139, premiering during the 2020 Academy.
With her break­through rag­ga track Still­ness in 2016, Sadaf, reared on vio­lin lessons, became an in-demand pro­duc­er, vocal­ist, DJ and per­for­mance artist. Her hyp­not­ic music is con­strained and lush, held up by the indus­tri­al noise that fed her as a young per­former in Mon­tréal, and soaked in free jazz, reg­gae­ton and Mid­dle East­ern music, deserved­ly launch­ing her into the New York club stratosphere.
An immersive programme of radical audio-visual and multichannel sonic stimulations takes place at Paradiso, featuring, among others, Marja Ahti, Jonáš Gruska, and Roly Porter in collaboration with MFO. Half of sem­i­nal late-2000s dub­step duo Vex'd with Kue­do (Jamie Teas­dale), Roly Porter's solo work since chances at dance floor optics, but serves the bod­ies beneath with chant­i­ng choirs, beats and slow-mov­ing synths. In his return to Son­ic Acts the rest­less dri­ve of his music nour­ish­es his cat­a­clysmic audio-visu­al project Kist­vaen (2019) with Mar­cel Weber (MFO) and Mary-Anne Roberts (Bragod), large­ly record­ed on Neolith­ic bur­ial sites.
The Stockholm-based composer and musician Kali Malone produces solo work in which she focusses on long-form compositions that combine modular synthesis with acoustic instrumentation. Active in Sorrowing Christ and Upper Glossa, the XKatedral label co-runner recently released her solo album The Sacrificial Code (2019). Amsterdam's renowned cultural centre also hosts Progress Bar, a club night that aims to represent radical equality, communality and hopefulness with hybrid performances by some of the most defiant voices, DJs, multimedia artists and poets from around the world.
Sonic Acts also presents a late-night programme at OT301 exploring the dark junctures of rhythm and noise. With DJ sets and live performances, a new wave of sonic navigators journey into the most abstract reaches of avant-garde rhythmic music. The first names to be announced include Welsh improvising lyricist and producer Elvin Brandhi and DeForrest Brown, Jr., a New York-based rhythmanalyst and media theorist. Brown's multimedia praxis called Speaker Music uses sound and gestural input to create sonic paintings or other abstractions through live mixing.
More announcements coming in December, stay tuned!
More about ...
Pieter Kers and George Knegtel