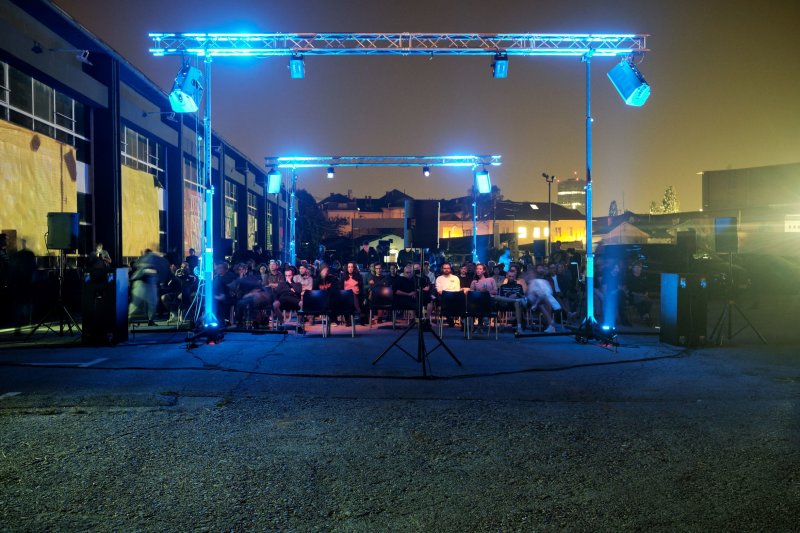 From 18 – 23 January 2021 KONTEJNER is organizing a workshop on multichannel sound diffusion of electronic music and spatial sound compositions moderated by Miodrag Gladović, an engineer of electroacoustics and artist. The workshop is part of its new educative programme in the field of contemporary sound and technology.
Participants will have the opportunity to learn the theory and practically experience creative work in multichannel sound systems. Entry level experience and basic knowledge in working with electronic sound is needed in order to participate in the workshop, meaning that participants such as sound artists, musicians and composers of electronic music, engineers and sound designers as well as other artists familiar with electronic music, interested in spatial sound relations and new technologies, and motivated for creating 3D spatial sound environments are more than welcome to apply.
18th to 23rd January 2021
10am-1pm & 3-6pm
Location: Pogon Jedinstvo, large hall, Zagreb, Croatia
More information can be found here.
Information about how to apply:
Number of participants is limited to 8 people; applications with short CVs emphasizing experience and skills related to electronic music together with a few motivational sentences need to be sent to davorkabegovic@gmail.com by 30th December 2020.
More about how to apply