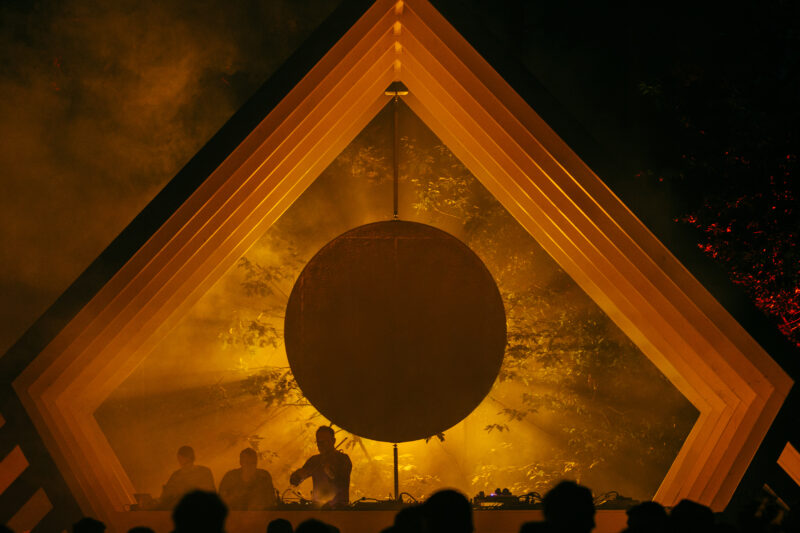 The workshop Creative Spatial Design will be an introduction to the artistic practice of conceptual stage design, led by spatial media artists Heleen Blanken and Karl Klomp. It focuses on the basic artistic and technical skills necessary for developing stage scenography for live performances.
The workshop will provide participants with insight into the development process, from forming a concept to configuring media within physical space. Artists Heleen Blanken and Karl Klomp will elaborate on their own practice and the skills that are necessary to successfully create a media narrative on stage. The workshop will contain a hands-on demonstration of the different effects of lights, mirrors, smoke, projection, video, LED panels and more to manipulate the perception of illumination.
During the workshop, participants will work on creating their own concept and scenarios, and will present their outcomes at the end of the workshop. The workshop will take place in Paradiso Amsterdam and all necessary equipment will be provided. Participants have the opportunity to be present during the soundchecks and live performances of Progress Bar later in the evening to gather more insight into the processes of creative spatial design.
Enrolment
To apply for the workshop, taking place on 22 February in Amsterdam, please send a short motivation and CV to workshop[at]sonicacts[dot]com. The deadline for applications is 10 February. Bringing a laptop is recommended, but not necessary.
Fee
Participants pay a contribution of €25 for the workshop led by Heleen Blanken and Karl Klomp. Lunch is included.
More about ...