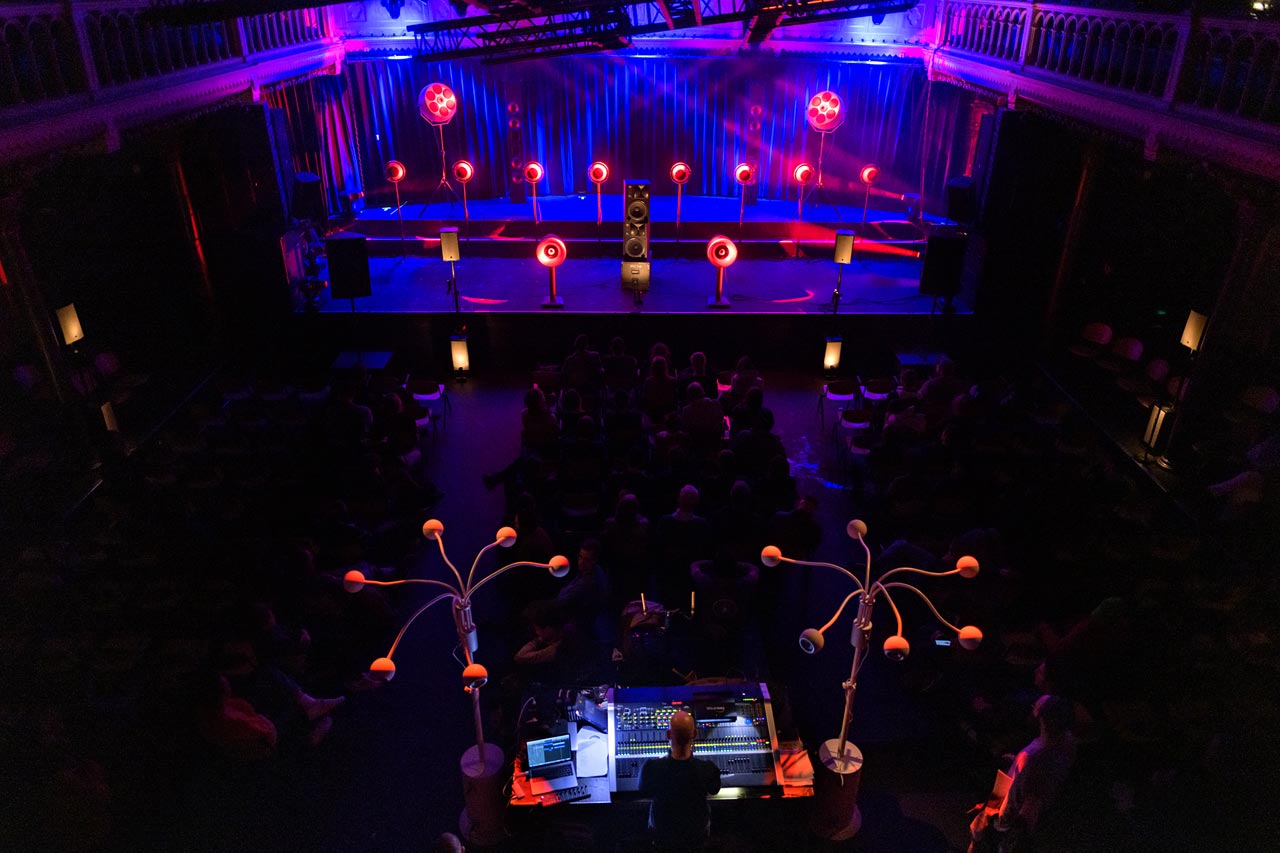 From 4-8 March 2020, the Elevate Festival will take place in Graz (AT) again experiencing 'Human Nature' through a variety of performances, concerts, club nights, lectures, panel discussions, workshops and documentaries.
One of the central collaborations during Elevate Festival in 2020 as part of Re-Imagine Europe will be with IEM, the Institute for Electronic Music in Graz, and our French partner INA GRM.
The legendary Acousmonium, designed by Francois Bayle, will travel to Graz and be specially installed in the György Ligeti Hall of Graz's Mumuth. Curated by François Bonnet, director of INA GRM, acousmatic compositions and live concerts will be performed on two days by leading artists of the electronic and electro-acoustic scene, such as Jan Jelinek, Lucy Railton and KTL – the duo around Sunn O))) guitarist Stephen O'Malley and Editions Mego label boss Peter Rehberg.
More performances to be announced.
INA GRM, the Groupe de Recherches Musicales, was founded in 1958 by Pierre Schaeffer, the founder of Musique Concréte, as a research institution. There, one could experiment for the first time with electro-acoustic sounds and tape recordings. In the 1970s, the composer François Bayle, a member of the GRM, created the Acousmonium, an orchestra of up to 80 loudspeakers. Each of them can be controlled separately. In specially developed compositions, it was now possible to precisely model the sound and distribute and diffuse it throughout the room.
More information can be found here.
More about ...
Pieter Kers (beeld.nu), Acousmonium at Sonic Acts Festival 2019