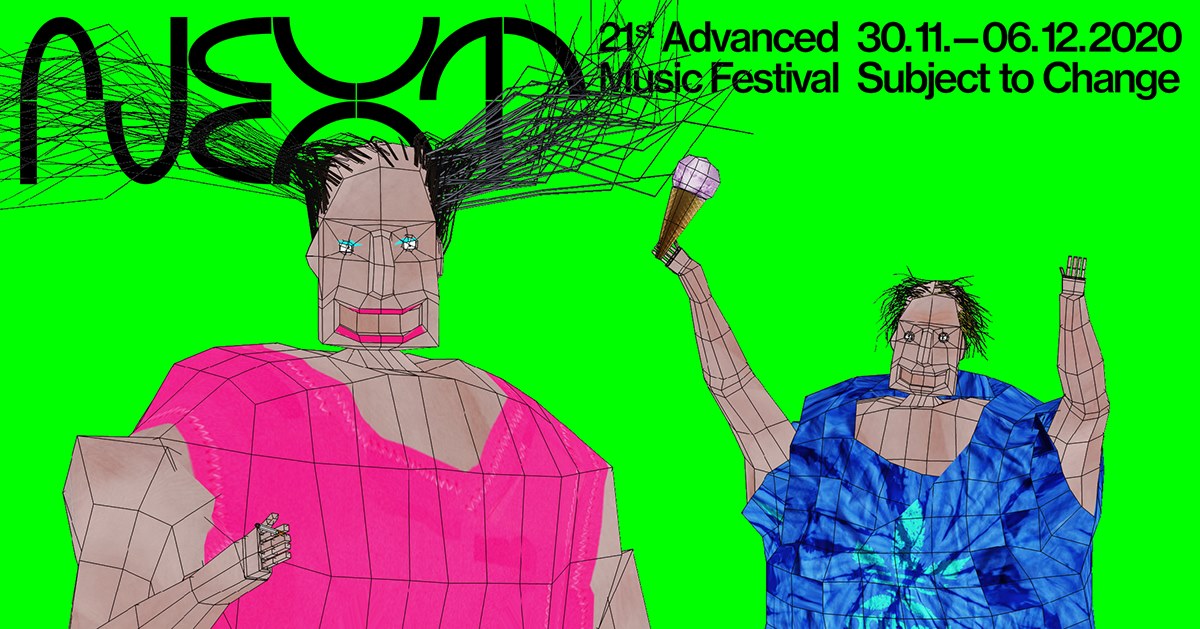 The 21st edition of the NEXT Festival will take place at a virtual venue as an online 3D experience featuring live video streams. The performances will be broadcasted from and presented by multiple venues in several cities: A4 – Space for Contemporary Culture and T3 (Bratislava), Cafe Oto (London), UH Fest (Budapest) and VUNU Gallery (Kosice).
Founded 2000 in Bratislava, the NEXT Festival of advanced music is an annual celebration of exploratory music and sound art: from electronic experimentation and free­ improvisation to audio­visual projects, it brings together artists pushing the boundaries of music and sonic art. Main organisers are Atrakt Art and A4. Co-organisers of the 2020 Edition are RTVS: Radio Devin, UH Fest, Cafe OTO and T3 – Vehicle of Culture.
As part of Re-Imagine Europe, the upcoming edition will feature new commissioned works by The Rodina, Nikita Diakur, and BA – Unrated, and present the Elevate Festival commission 'Half Chance' by Dorian Concept & Zanshin.
With support from the Slovak Arts Council, the Regional Grant Programme of the Bratislava Self-Governing Region, the Creative Europe of the European Union, the Foundation of the City of Bratislava and Goethe-Institut Bratislava.
Full programme