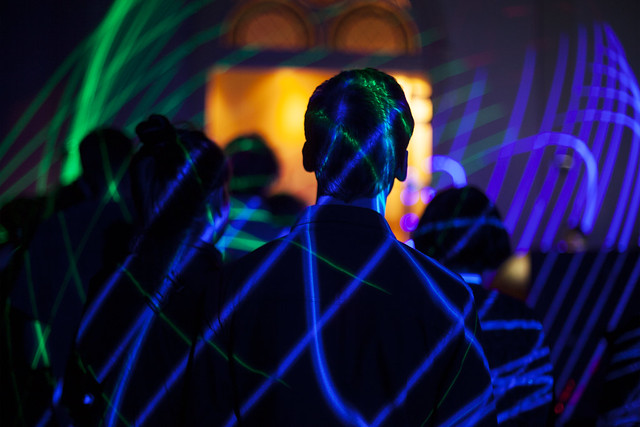 Start date: 1 October 2019
Volume: 3-4 days/week, for at least 6 months (in consultation)
What is the Re-Imagine Europe project?
Re-Imagine Europe is a four-year project aimed at responding to the urgent social and political challenges currently facing the continent. Rising nationalism, climate change and migration are drawing European countries apart, while technological advances continue to change the ways that we interact, urging us to explore new modes of operation. Funded by Creative Europe, the project involves the development and presentation of artistic residencies, commissions, workshops and symposia, using art to empower a generation of young, digitally connected Europeans to explore new ideas.
Re-Imagine Europe is initiated by Sonic Acts (NL) and coordinated by Paradiso (NL) in collaboration with the following partners: Elevate Festival (AT), Lighthouse (UK), INA GRM (FR), Bergen Kunsthall (NO), A4 (SK), KONTEJNER (HR) and Ràdio Web MACBA (ES).
The partners take a lead on developing the programme activities. Paradiso acts as lead partner and manages and coordinates the project's overarching activities, deliverables, internal and external communication. We are looking for an intern to support the communication and project management.
Tasks
Main Task
The main task is to assist the Project Coordinator, whose primary job is to implement, monitor, communicate and report the project's activities.
Communication & Documentation
• Content production & management of the social media channels of the project (Facebook, Twitter, Instagram, Youtube);
• Maintain the project website (collect and upload text, audio & visual material);
• Monitor the reporting and documentation of the project activities by the partners according to EC funding requirements;
• Work together with the project's communication manager on the branding, visibility and dissemination of the project and its outputs;
• Collect communication output of all the partners and external parties concerning the project. Project Management
• Support and maintain internal communication between project partners;
• Contribute to internal progress reports and status updates as required for reporting to the European Commission;
• Help arrange the 6-monthly project partner meetings; the audience development partner on the audience development research for the project partners (e.g. by conducting surveys);
• Support the project administration.
What we offer
Paradiso offers a varied work placement with an internship allowance of € 200 per month for 4 days per week. In addition there are benefits, such as free access to Paradiso programs. There is an opportunity for combining this internship with a (research) assignment.
Requirements
• Higher education, university or similar level of education
• Affinity with the partner organizations and the art disciplines they represent (avant-garde music, digital art, science, technology).
• Enthusiastic and stress resistant with a proactive attitude
• Able to work very accurately and independently, as well as in close cooperation with a (virtual) international team
• Fluently spoken and excellent written English
• Living in or around Amsterdam
• Knowledge of Dutch and any other European language(s) is a plus
• Previous experience in project management and communication is a plus
• Experience with WordPress and/or other CMS is a plus
Deadline for application
Send your letter of application together with your CV to re-imagine-europe(at)paradiso[dot]nl before 12 July 2019. In case of queries please email or call project coordinator Annette Wolfsberger via the above e-mail address or via 020-6264521.