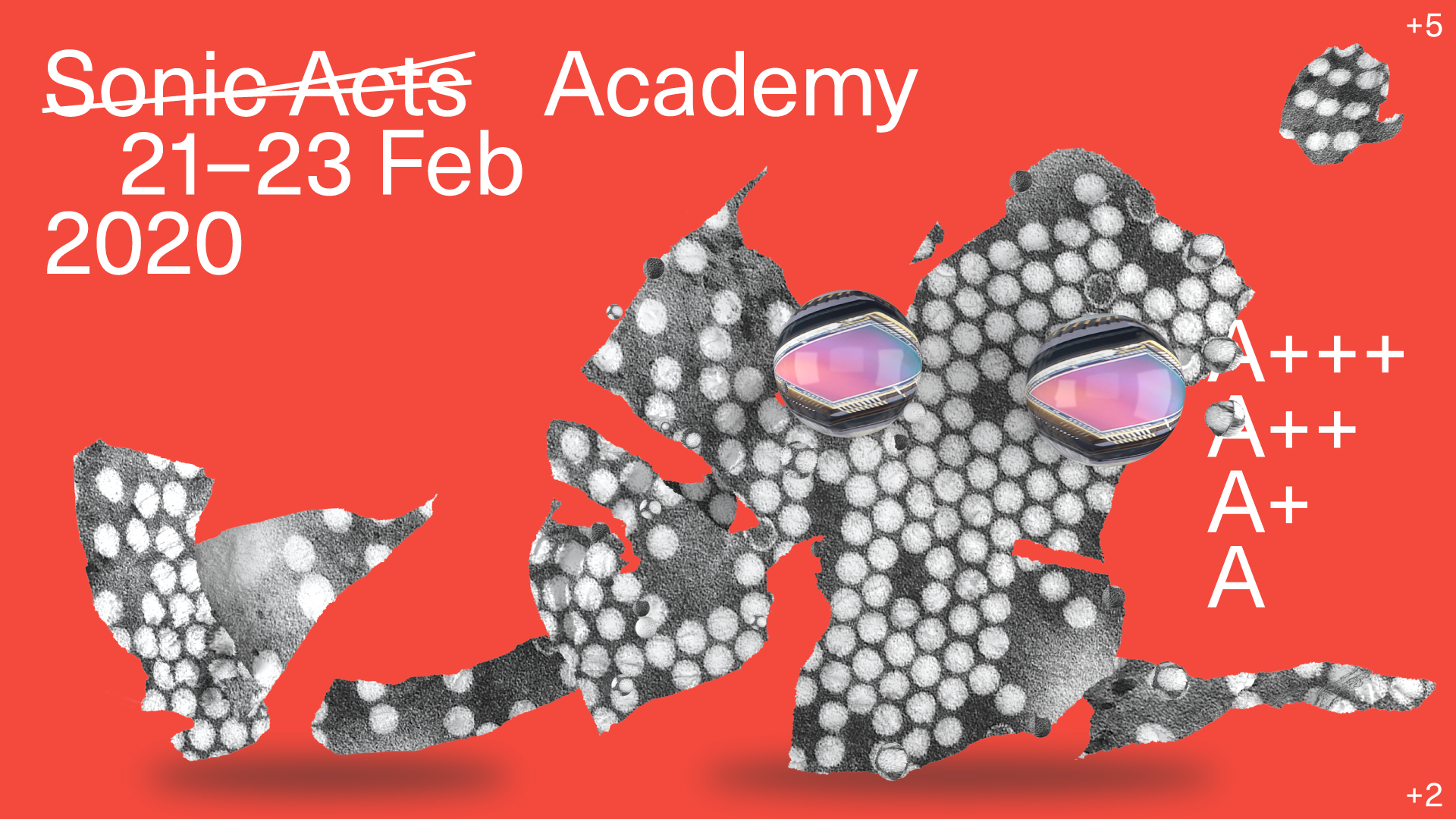 Sonic Acts Academy is a three-day festival at the intersection of innovative audio-visual and performative art and critical thinking, motivated by changes in the ecological, political, technological and social landscape.
Taking place in Amsterdam 21–23 February 2020, the Academy transforms the spaces of partnering institutions – Paradiso, De Brakke Grond, Stedelijk Museum Amsterdam and OT301 – into a thought-provoking live showcase of various engaged art forms. Three evenings offer a rich programme of live cinema, experimental concerts and progressive club nights. The Academy also invites visitors to join for a conference that features cutting-edge emerging and well-known artistic voices.
Dedicated to artistic research, the Academy is a condensed rendition of its bigger sister, Sonic Acts Festival – an intensive art, theory and technology event that runs across multiple weeks embracing numerous formats. As one of the most progressive and longest-running festivals in the Netherlands presenting dynamic cross-disciplinary art, Sonic Acts has celebrated compelling artistic perspectives for more than 25 years. The Academy follows in these footsteps but lifts the curtain to fully reveal current artistic reflections on the impact of planetary transformations caused by humans.
Academy 2020 takes its cue from inspiring artistic research with a special emphasis on experimentation and innovation. Informed by the urgency of the climate crisis and approaches to new futures, the Academy is an open invitation to listen, talk and learn with one another. Fuelled by over 50 of the most exciting contemporary artists and thinkers from around the globe, the Academy guarantees three days of near 24/7 live, immersive, expanded and charged experiences and vital critical perspectives.
More about ...
Pieter Kers and George Knegtel