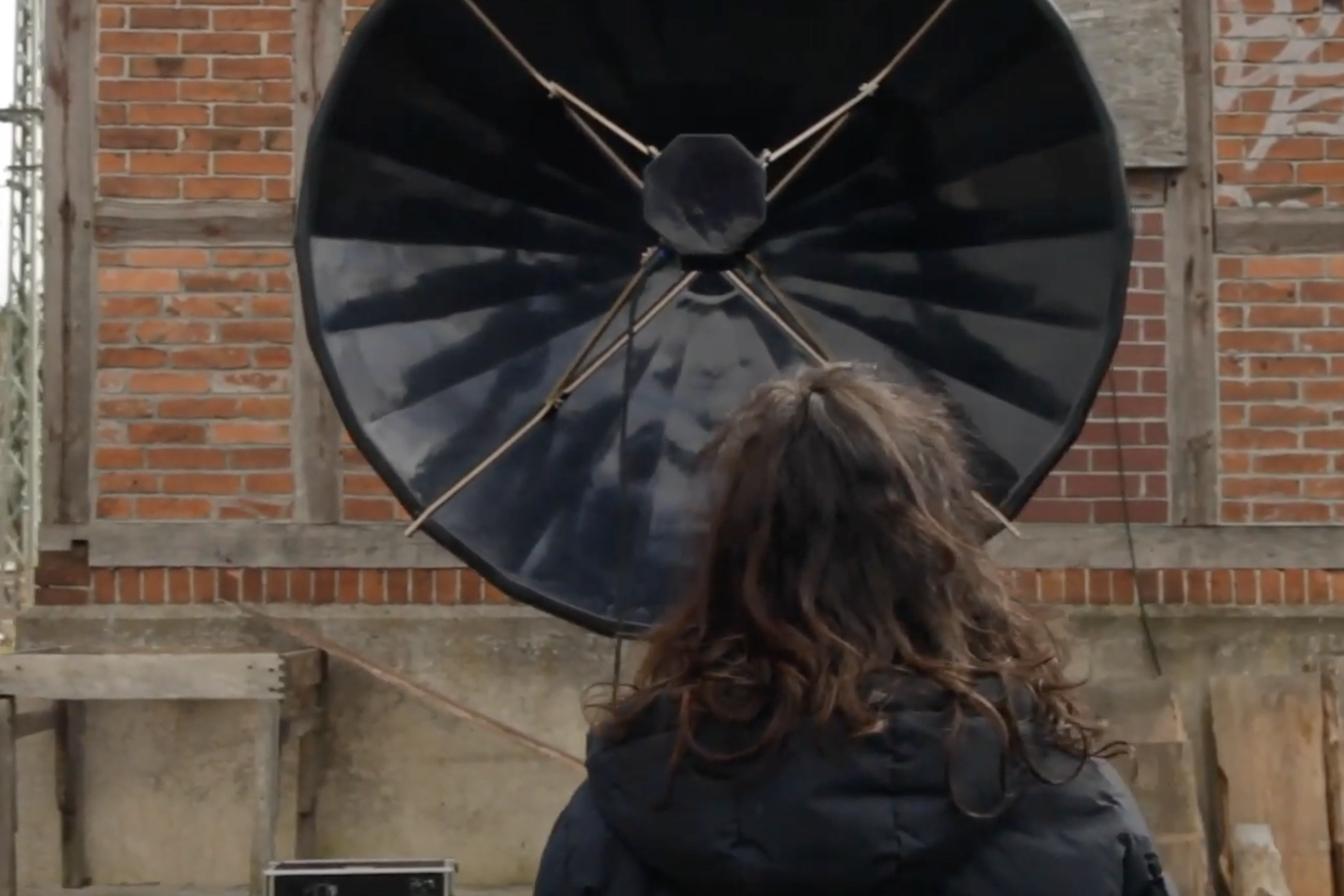 Photo Courtesy of the organisation
Projection #3: The Wharf, Amsterdam, Netherlands is the continuation of a long-term research project by Australian artist Anthea Caddy that harnesses projected sound energy to interrogate the physicality of environments. Using custom-built parabolic speakers – projecting beams of sound up to 3 km long and 60 cm in circumference – reflection or refraction nascent to the site lends an uncontrollable element to the sound signal, harnessing energy to create large-scale bodies of spatial sound phenomena. The project investigates sound as a physical, energetic body within space, exploring technology as a means to uncover the hidden physical properties of an environment.
Anthea Caddy's research culminates here in a powerful installation that connects the complex behaviours of sound, its projection, and the listener, interrogating the distinct post-industrial environment of the NDSM Wharf – a former shipyard located on the banks of the River IJ in Amsterdam Noord. The project has been realised and built in close and ongoing collaboration with media artist and engineer Miodrag Gladović. From February 2019 to January 2020, Gladović built a prototype speaker and tested it with Caddy in both interior and exterior environments in Zagreb. Based on the findings of this first iteration, Gladović designed and built two further parabolic speakers to the sonic specifications of the artist.