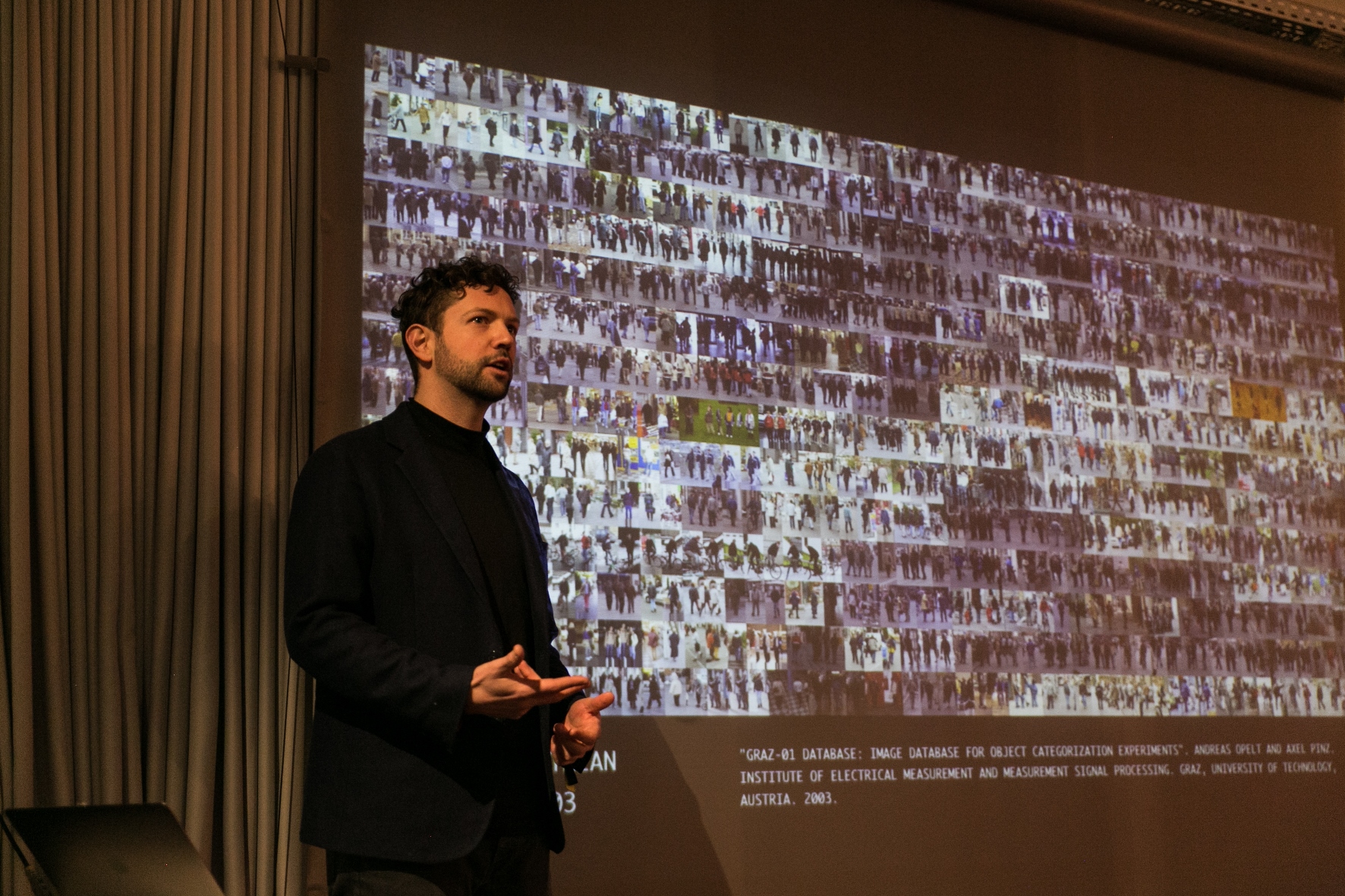 What roles do Graz and its citizens play in creating surveillance-algorithms used by governments, security companies and self-driving cars? What is 'data consent' in the digital age – an age in which images are no longer controlled, taking on a life of their own while feeding technologies invisible to us, despite being used daily?
Machine Learning City is a project about the emerging role of cities and their citizens as databases. It is an artistic intervention that mediates between invisible, but powerful mechanisms, images, and the different ways they influence our lives. Machine Learning City reverses the perspective: it take a forensic look at the images that were used to teach machines to 'see'. Oscillating between the academic and artistic sphere, the images confront us with a cold, technical semblance, allowing us to open up to new aesthetic values. And yet the images are highly political, as they reveal how we program our future.
The project Machine Learning City by Berlin-based media artist Adam Harvey was produced specifically for the Elevate Festival 2018. The project Machine Learning City deals with the issue surrounding the right to one's own image in the context of urban discourses such as surveillance, public space, and digitization. The accompanying lecture contextualizes the Machine Learning City exhibition. Can a city become a dataset? And if so, what influence could it have on the future of artificial intelligence? Machine Learning City explores this topic through the unique story of the Graz pedestrian dataset, one of the most widely used image datasets for training pedestrian detection algorithms.
Commissioned by Elevate (2018)