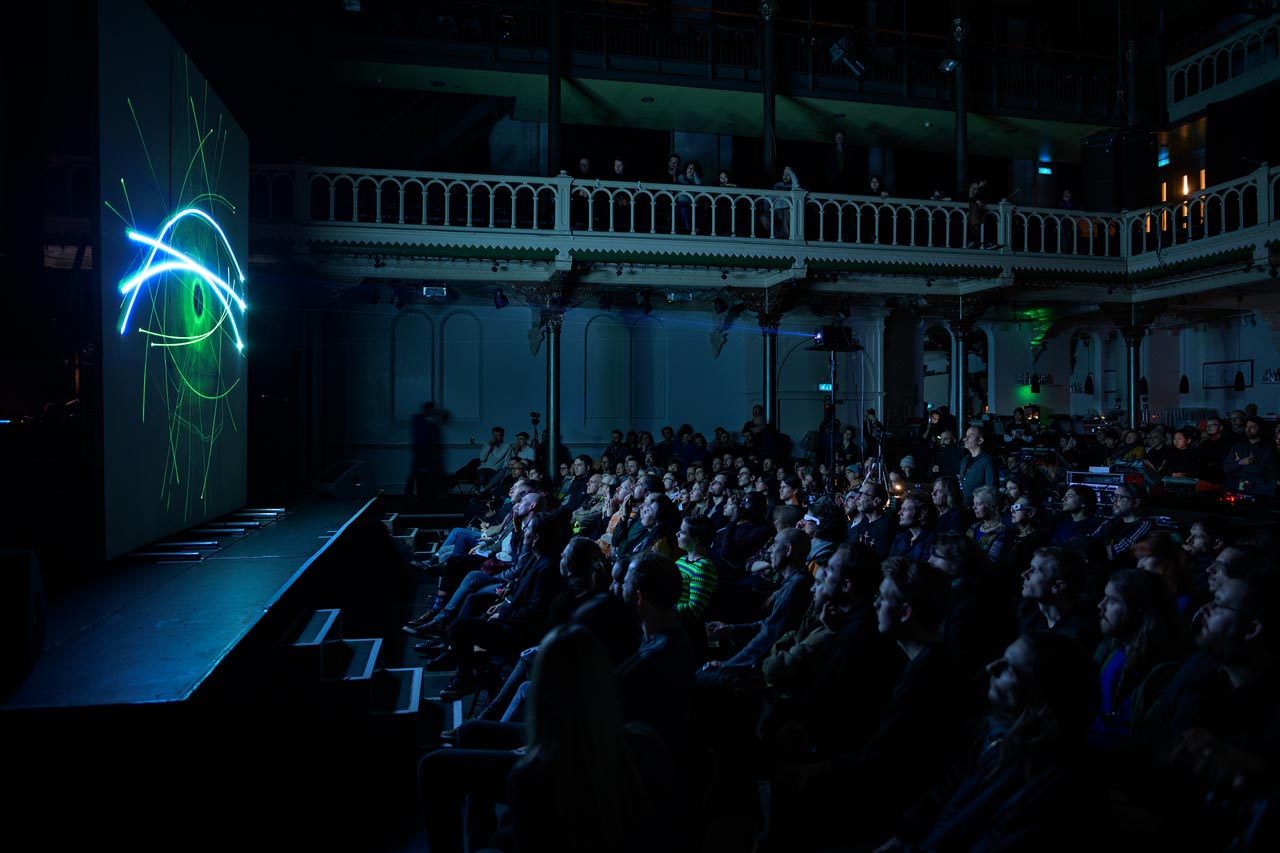 HC Gilje's Radiant is an audiovisual work comprising a white laser beam moving over a large surface covered with phosphorescent pigment. The laser draws lines and curves that are only visible for a short moment before disappearing. But the beams of light leave traces: the light-capturing phosphorescent pigment emits a slowly fading green shimmer, and the simple visual forms that result from the short bursts of light projection are layered into a constantly evolving web of green shimmering lines.
The premiere of Radiant was presented at Paradiso, Amsterdam, as part of Sonic Acts Festival 2019.
Commissioned by Sonic Acts.
Presentations
Premiere
Sonic Acts Festival 2019
23 February 2019
Paradiso Amsterdam
www.sonicacts.com
Stereolux
29 May 2019
Nantes, France
www.stereolux.org