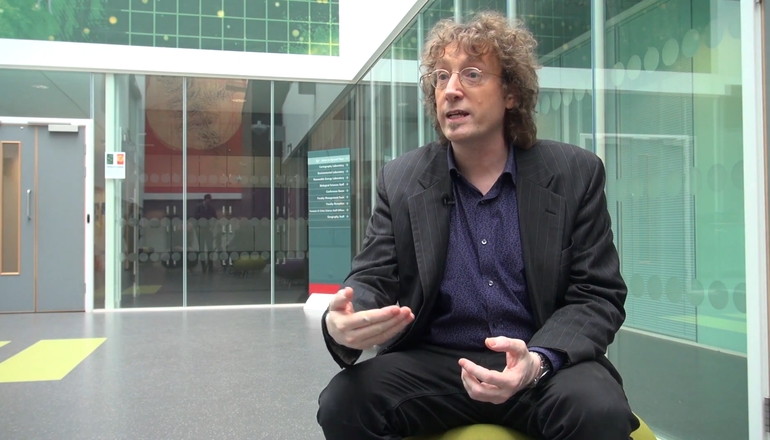 Courtesy of the organisation

Harry Witchel is well-known as a popular communicator. He haa appeared numerous times on BBC Radio 4, BBC World Service, and Radio 3, as well as appearing repeatedly on BBC Television, ITV, and television overseas. He appears as a commentator, such as on BBC Television's Newsnight with Jeremy Paxman, or as made-to-order scientific investigator, such as on Bang Goes the Theory.
He is a very popular lecturer at science festivals throughout the UK, including Edinburgh, Winchester, British Science Association, Cheltenham, and The SciTech Spectacular in Pittsburgh. Other lectures include The Royal Society (eleven times), The Royal Institution, the Dana Centre for the Brain, and the University of Bristol, where one of his lectures broke all the attendance records in the three year history of their lecture series. Witchel is based in Brighton, and has spoken locally at low-key venues including Café Scientifique, Rotary Club, Nerd Night, etc.
He is currently the Discipline Leader in Physiology at the Brighton and Sussex Medical School (UK). He received his Bachelor's degree in Physics from Columbia University, his Ph.D. in Physiology from the University of California at Berkeley, and he was a Resarch Fellow and Senior Research Fellow at the Medical School in Bristol (UK). In 2003 he was a Visiting Professor at the University of Florence, Italy, and in 2004 he received the national honour of being awarded by the British Science Association The Charles Darwin Award Lecture. He has published over 50 peer-reviewed papers in the scientific literature.