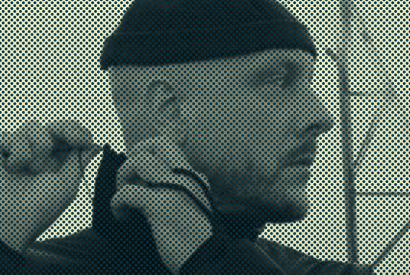 Photo Courtesy of the organisation

Sound designer/junglist/composer and DJ Lee Gamble's output defies clear cut genre categorization – from roots as a teenage DJ rinsing state-of-the-art jungle, to exploring the sound architecture and abstraction of computer music — Gamble's flair for probing, warping and dissecting stereotypical conceptions of electronic sound led to the release of the seminal Diversions 1994-1996, followed by Dutch Tvashar Plumes and Koch and Kuang on PAN & Mnestic Pressure on Hyperdub, and the start of a new platform dedicated to new voices in electronic music – UIQ. Debuting in Bratislava, Gamble played some of his material on a special 10.1-channel 3D ambisonic sound system.
The work was commissioned by our partner festival Elevate. Part of Re-Imagine Europe, co-funded by the Creative Europe Programme of the European Union, supported using public funding by the Slovak Arts Council and Bratislava Self-Governing Region.