Data Orientalism, Decay of the Digital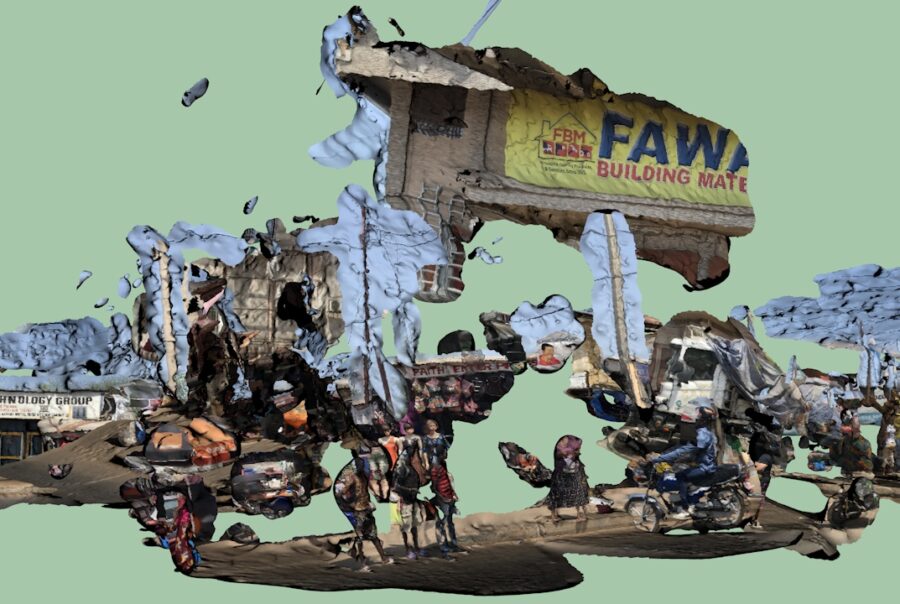 How does digital decay occur and can we challenge digital colonialism and ensure restitution of an object's data?
The workshop "Data Ornamentalism" is an offering, a query into decolonising data. We will explore the order to decompose the digital file using scanning software and point cloud visualizers. "Data Ornamentalism" imagines the ecology of digital matter and what the implications of digital life that has evolved beyond human control would be. 

Architects and designers are able to control digital objects. It's possible to utilize tools to duplicate, spin and place digital objects into any desired environment. The digital object or matter is then saved on a hard drive left paused in time. The digital object or matter is occupied and controlled by the designer, who maps and sets preferences of its ecology.
Recently several museums in Europe have stated that they are committed to facilitating the return of looted historical African goods and artifacts. 3D scans are proposed as replacements, and many open source sites supply digital 3D models and scans of the looted objects. The scans of the Benin Bronzes have circulated online and are accessible to be duplicated and preserved for institutional use almost like a digital slave.
Participants will be asked to collect an object that has been preserved. Together we will discuss the life cycle of this object followed by a scanning introduction and analysis. Using the modelling and animation software Blender, the object will be transformed into particles where participants will imagine a decay of the object. Together we will discuss how we can give restitution to objects that have been conserved and ornamentalised digitally.
Time: 11 and 12 October, 10:00-15:00
Participation: The workshop will take place online, and is open for participants from all over the world. It will be held in English. Tools needed are mobile phone/camera, laptop/PC and the free software Blender (Point Cloud Visualizer).
Registration: The workshop is free, but registration is required. To sign up, please send an email to ase@bek.no by 4 October. The places are limited.
IBIYE CAMP
Ibiye Camp is an artist whose work engages with technology, trade, and material within the African Diaspora. Camp's work utilises architectural tools to create sound and video, accompanied by augmented reality and 3D objects, and highlights the biases and conflicts inherent to technology and postcolonial subjects.
Camp co-founded Xcessive Aesthetics, an interdisciplinary design collective exploring data through immersive technologies and public installations. Xcessive Aesthetics runs a BA studio titled Digital-Native at the Design Academy Eindhoven.