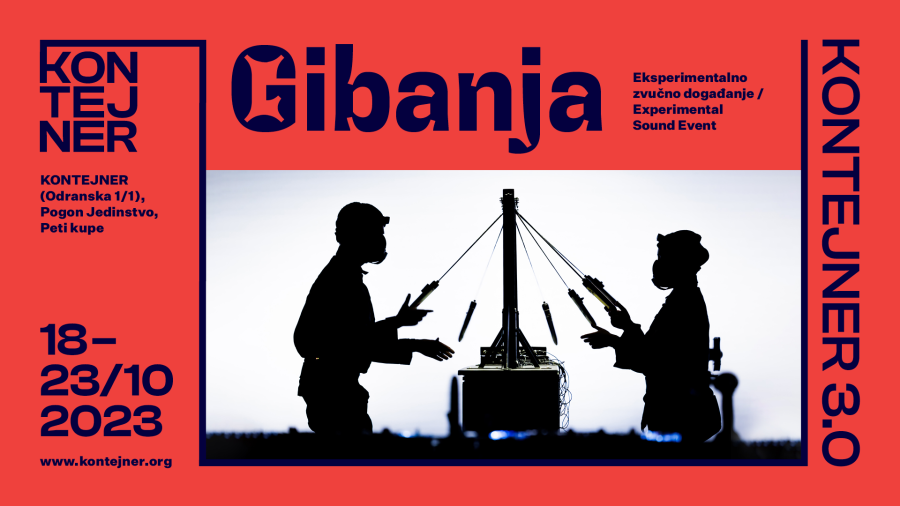 KONTEJNER presents the third edition of Gibanja – a festival dedicated to experimental sound – taking place in their newly opened venue in Zagreb. Gibanja aims to be a place of gathering, shared experiences, critical approach, and open (h)ear(ing). The program for this year includes the recent production of the artistic platform instruments inventors initiative – a new work by Hugo Morales Murguia for modified machines instead of musical instruments; a unique audiovisual collaboration between musicians Klara Lewis and Nik Colk Void with experimental film artist Pedro Maia and much more. 
The festival programme contains two pieces commissioned as part of New Perspectives for Action:  a sound installation based performance by Austrian sound artist Andreas Trobollowitsch (commissioned by Elevate) and a joint performance by experimental and progressive musicians Ziúr and Elvin Brandhi (commissioned by Borealis in collaboration with Bergen Kunsthall). 
The festival is part of KONTEJNER's larger event named KONTEJNER 3.0 – an international event presenting current and experimental artistic practices.