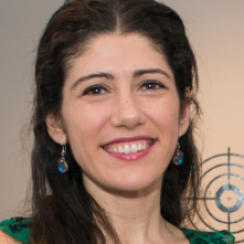 Lauren Alexander & Ghalia Elsrakbi
Foundland Collective was formed in 2009 by South African Lauren Alexander and Syrian Ghalia Elsrakbi and since 2014 the collective is based between Amsterdam and Cairo. The duo collaboration explores underrepresented political and historical narratives by working with archives via art, design, writing, educational formats, video making and storytelling. Throughout their development, the duo has critically reflected upon what it means to produce politically engaged work from their position as non-Western artists working between Europe and the Middle East.  From their artist statement: "Increasingly, we find it important to continue highlighting marginalized perspectives and keep experimenting with slower, inclusive formats for collection, translation and interpretation. By generating and caring for 'counter-archives' as a mode of working, we aim to resist and stay critical towards hasty and manipulative modes of communication. In a world where media sadly functions as a way to provoke hate and xenophobia, we believe in making visible an understanding of our interconnected geopolitical responsibilities."
Foundland Collective was awarded the Smithsonian Artist Research Fellowship for research in the largest Arab American archive in 2015, the outcome of which was presented as video installation at Centre Pompidou in Paris (2017) and their short video, "The New World, Episode One" premiered at the Rotterdam Film Festival (2018). The duo have lectured and exhibited internationally including at ISPC, New York, Ars Electronica, Linz, Impakt Festival, BAK, Utrecht, London Art Fair, Beursschouwburg, Brussels, Fikra Biennial, Sharjah and Tashweesh Feminist Festival, Cairo and Brussels. They have been shortlisted for the Dutch Prix de Rome prize in 2015 and Dutch Design Awards in 2016. Foundland's short video works are preserved and distributed by Dutch media art archive LIMA in Amsterdam.