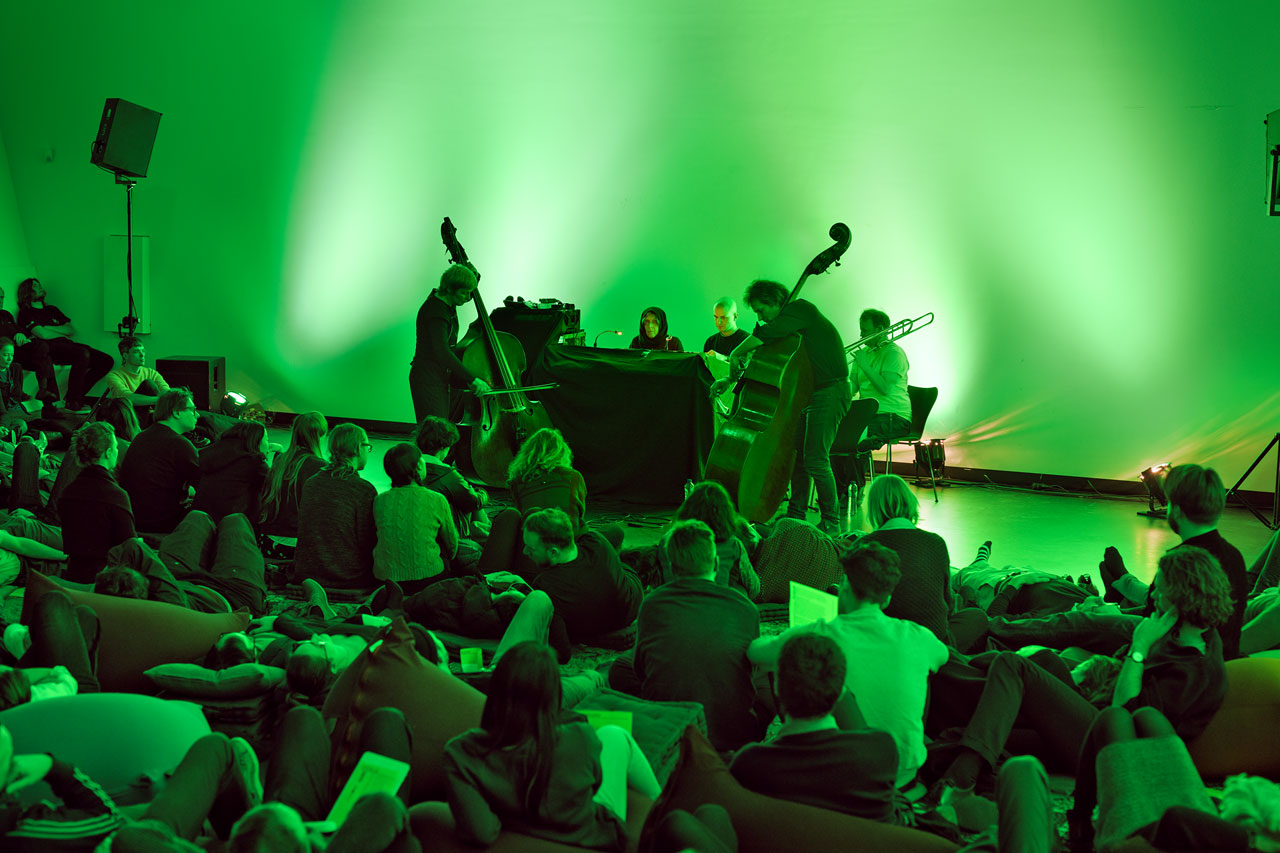 Sonic Acts (NL) is an interdisciplinary arts organisation based in Amsterdam. 
Founded in 1994 to present new developments in electronic and digital art forms, Sonic Acts has gained prominence with its biennial international festival — an intensive art, theory and technology gathering motivated by changes in the ecological, political, technological and social landscape. 
Sonic Acts is  a leading platform for international projects, research and the commissioning and co-production of new artworks, often working together with local and international partner organisations such as independent and institutional cultural incubators, universities and kindred festivals.
The project New Perspectives for Action is initiated by Sonic Acts.
Photo: Blue(s) in Green to the 31 Limit, Catherine Christer Hennix, by Pieter Kers